The Easiest Pillow Cover Ever...
This is the easiest pillow cover ever. No measuring! No sewing! Just fold and tie. You need a piece of fabric 3 times as wide and twice as tall as the pillow. Place the pillow in the center, on the wrong side of the fabric.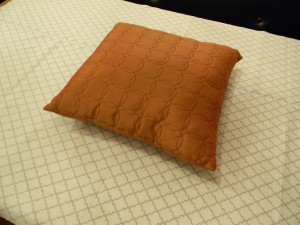 I used pinking shears to cut the fabric so it wouldn't fray. Start by folding the bottom half of the fabric to the center of the pillow.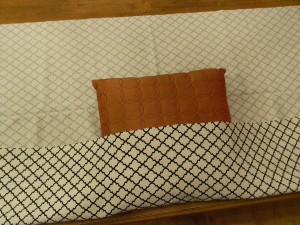 Then fold the top down to the center.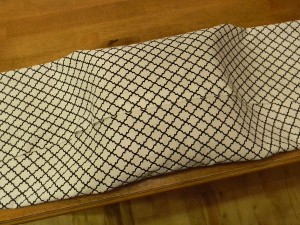 Fold both ends like the picture. Sorry, I don't know how to explain it.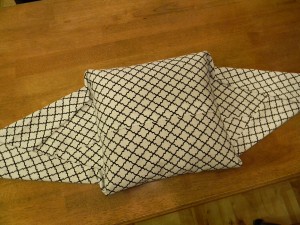 Bring one side over the top of the pillow.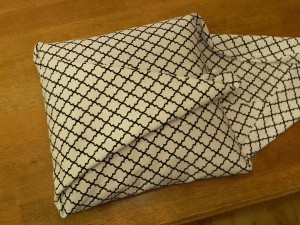 Then the other side.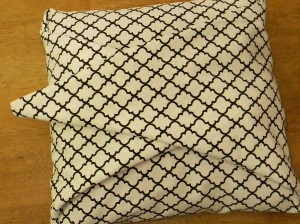 Now tie the ends in a square knot.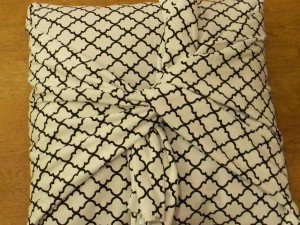 Ta-Da! Hey, I don't sew much and this is the perfect no-sew solution.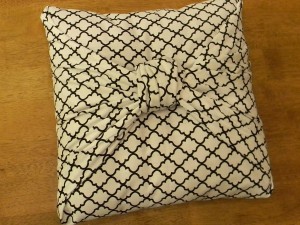 I love the knot.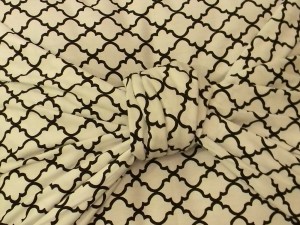 And it looks great on the loveseat.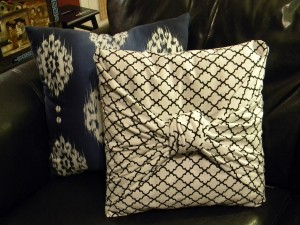 It even looks great on the back if I want to switch sides.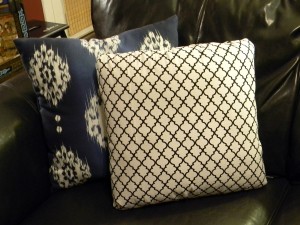 Then you can call it a day and hit the hay